THE HAMMOCK (INDOOR LUXURY)
Stainless steel frame with leather link sling, stainless steel mesh and felt head/foot boards. Jewel-chain suspension. Designed for indoor use.
Standard as shown with suede cushion, (2) shearling/suede pillows and throw. COM/COL available.
3 Ft. hammock: 36"(W) X 81"(L)
4 Ft. hammock: 48"(W) x 81"(L)
In NY, LA & Miami contact Ralph Pucci International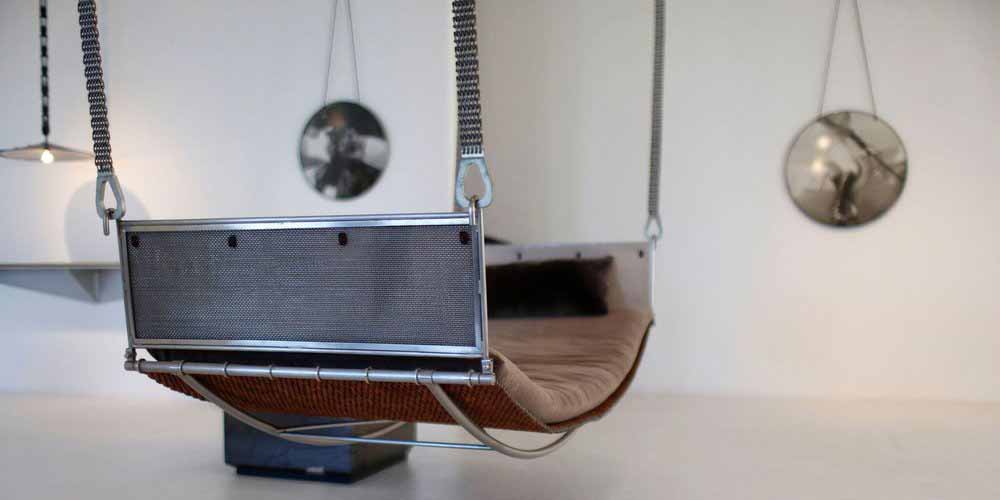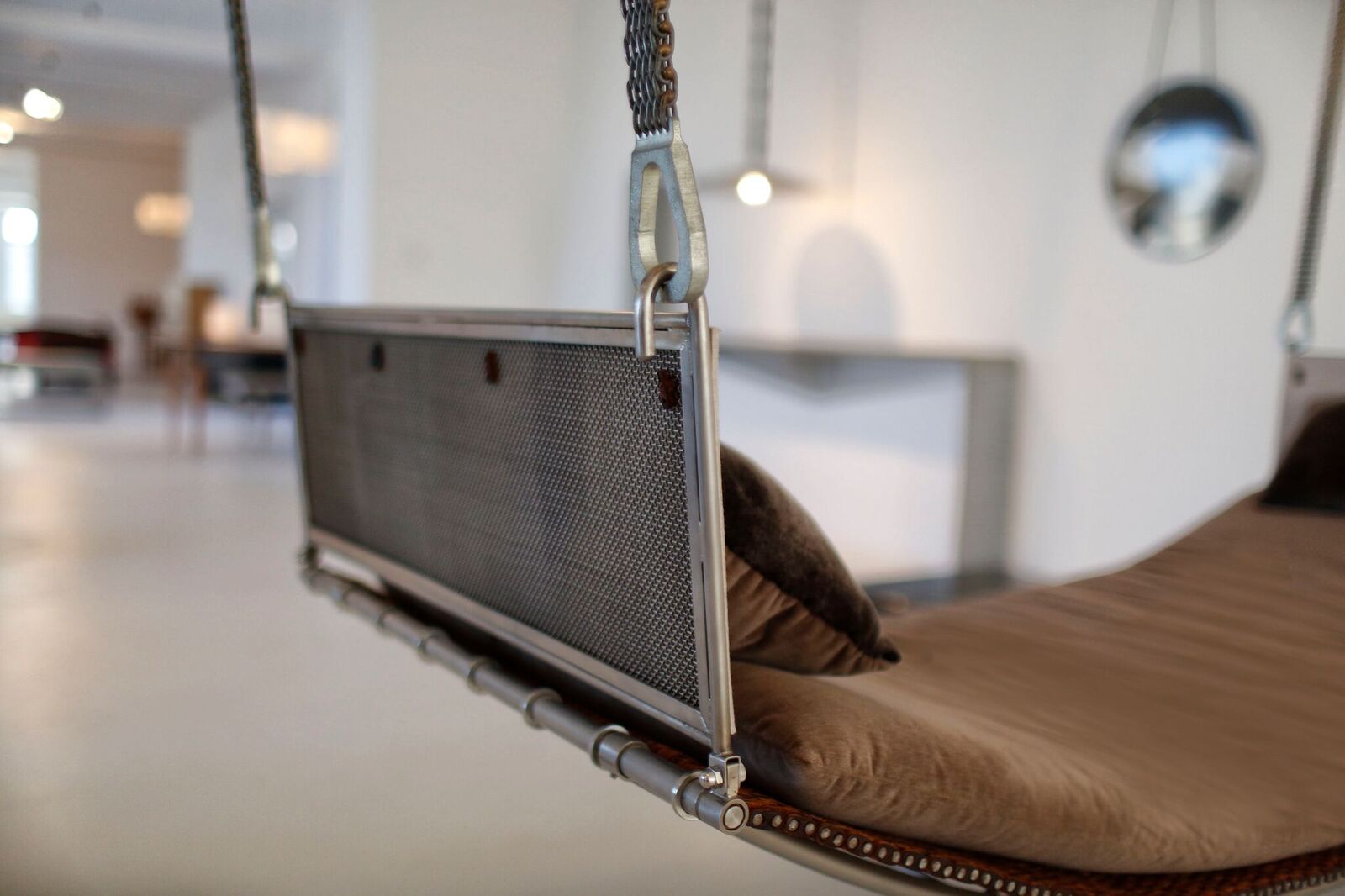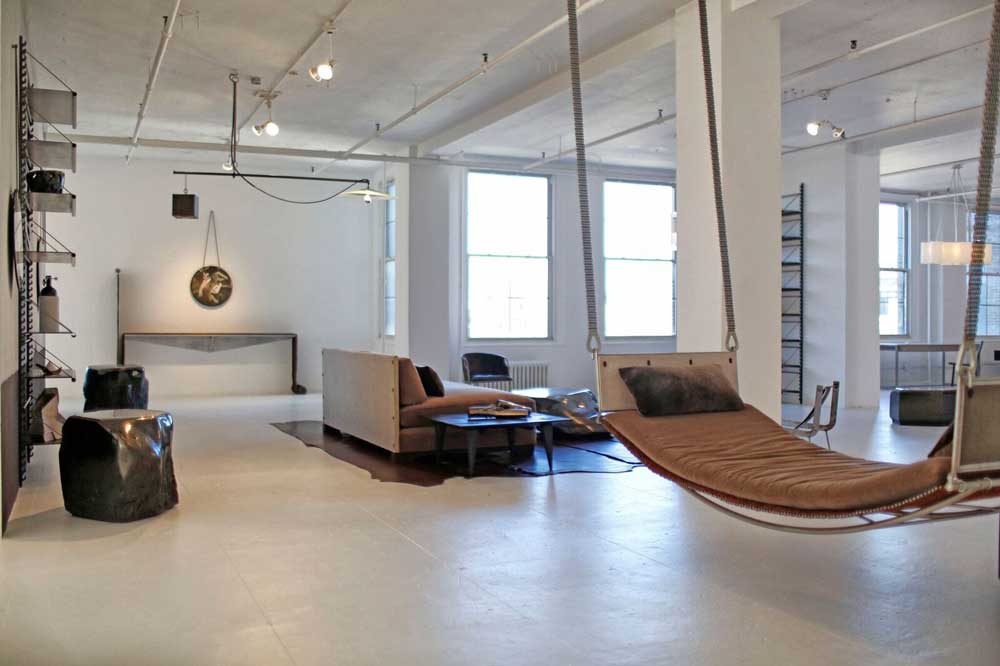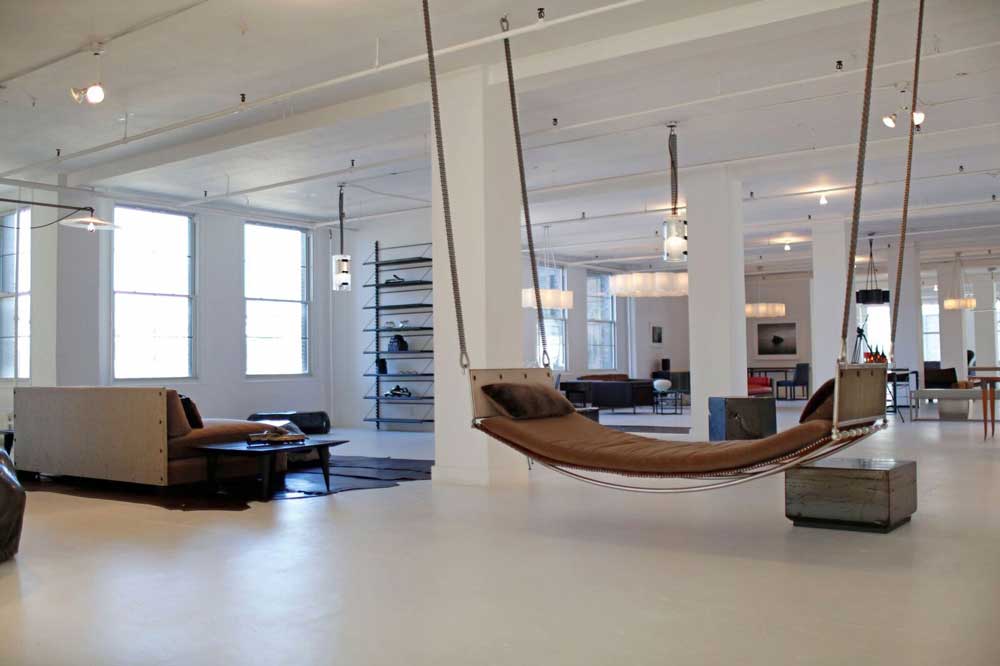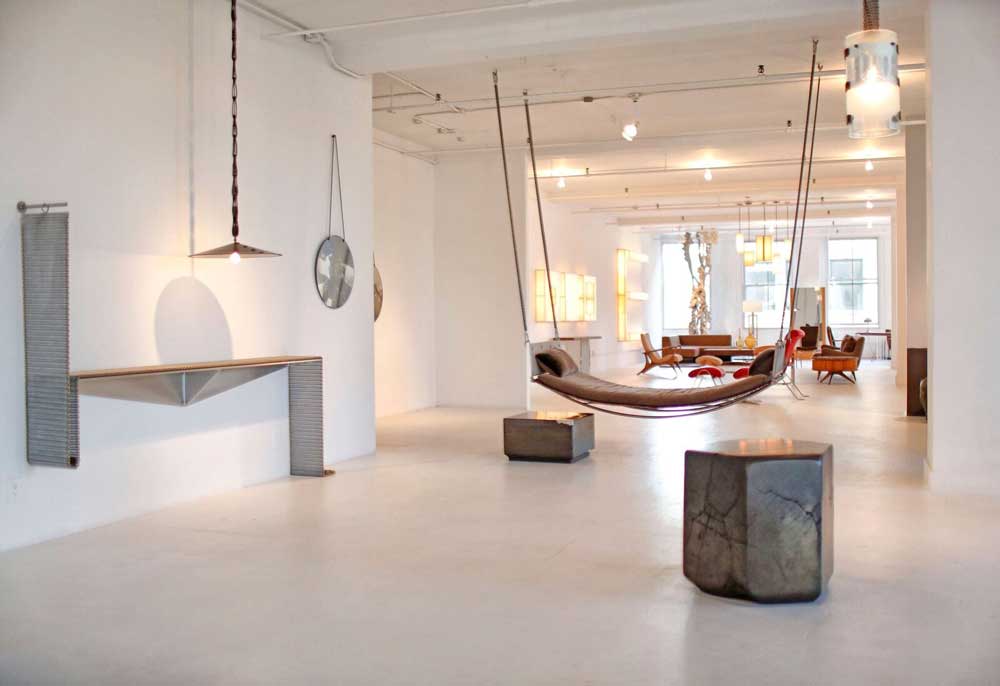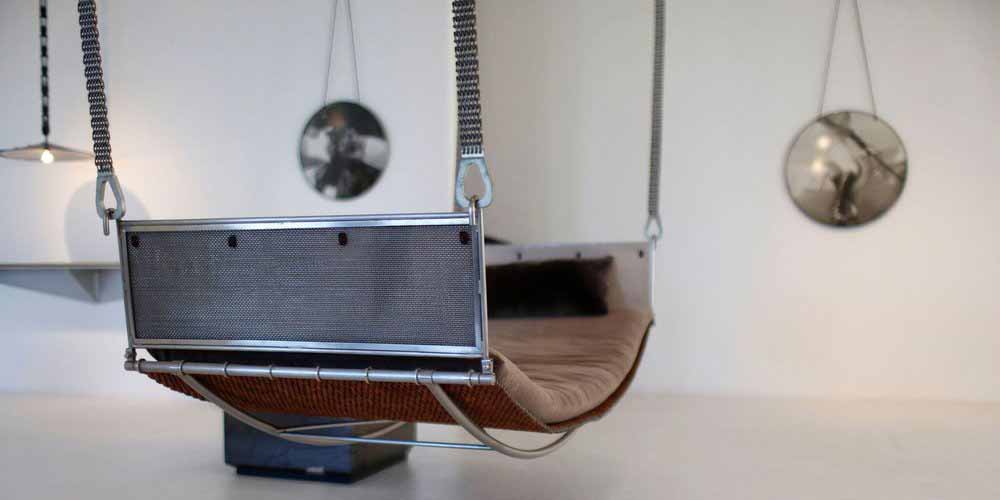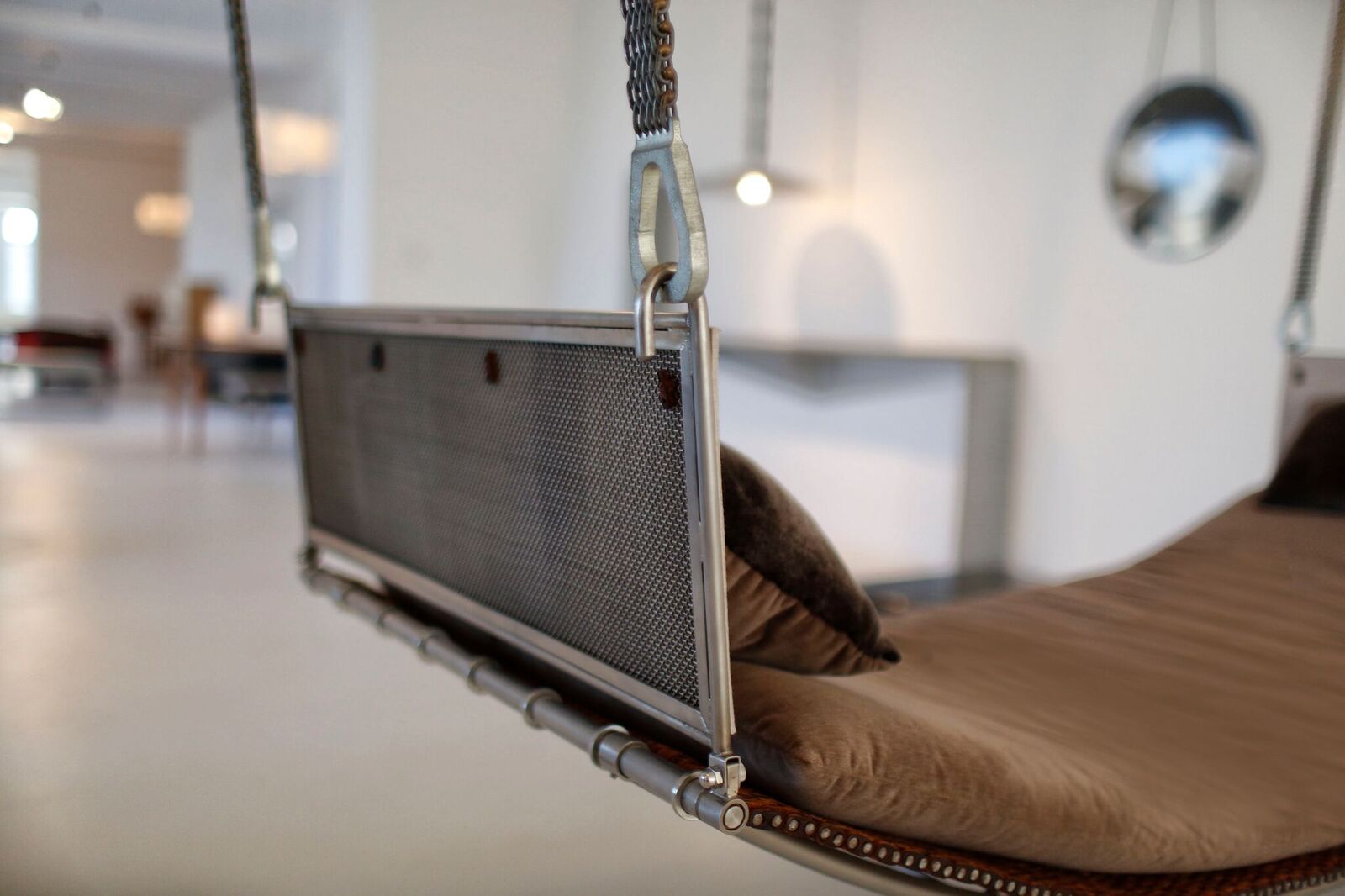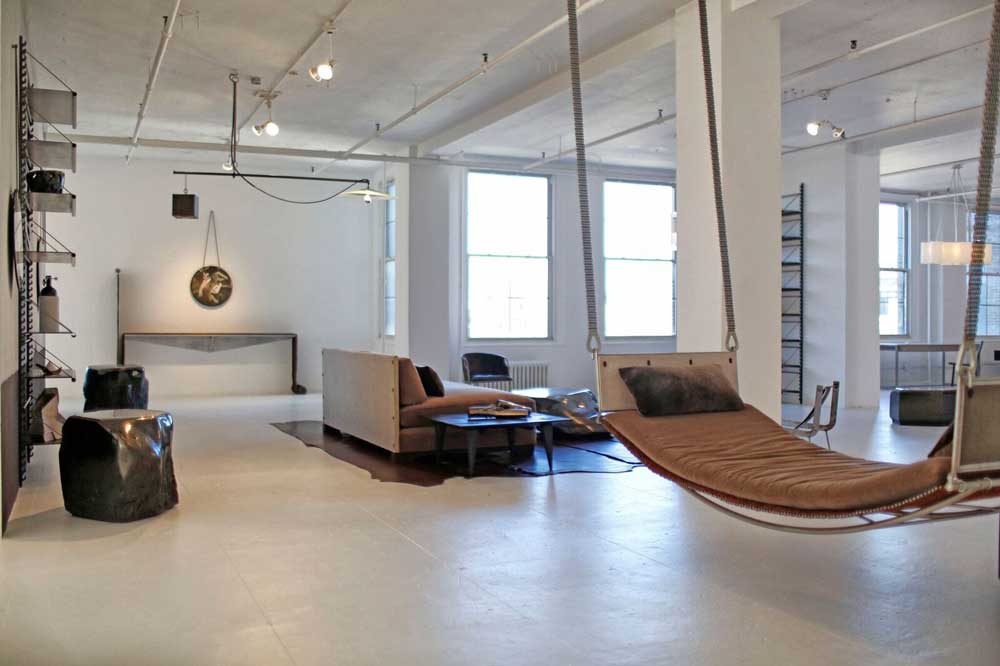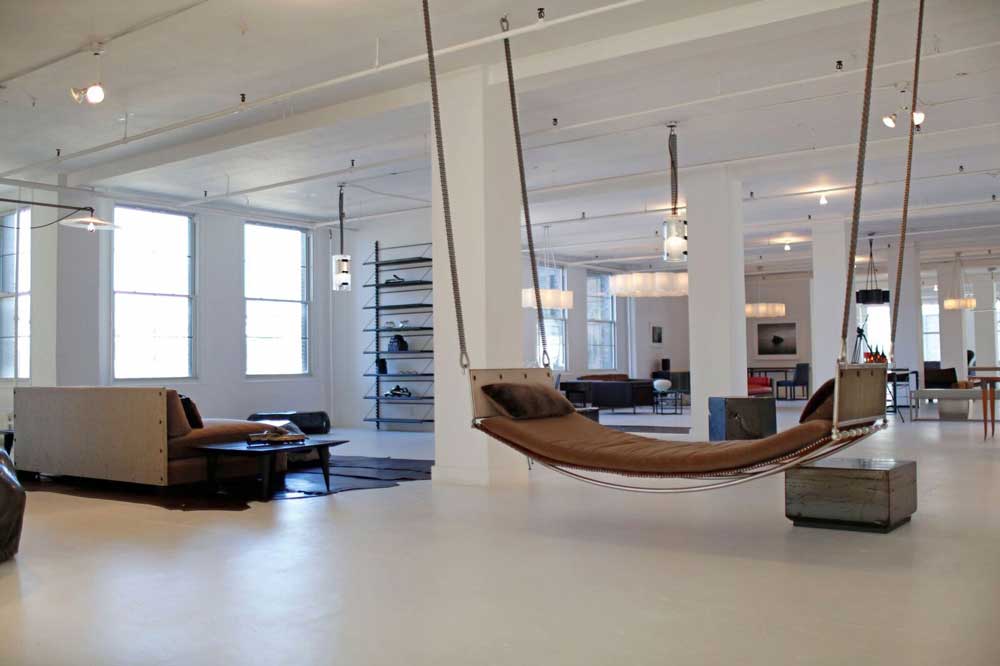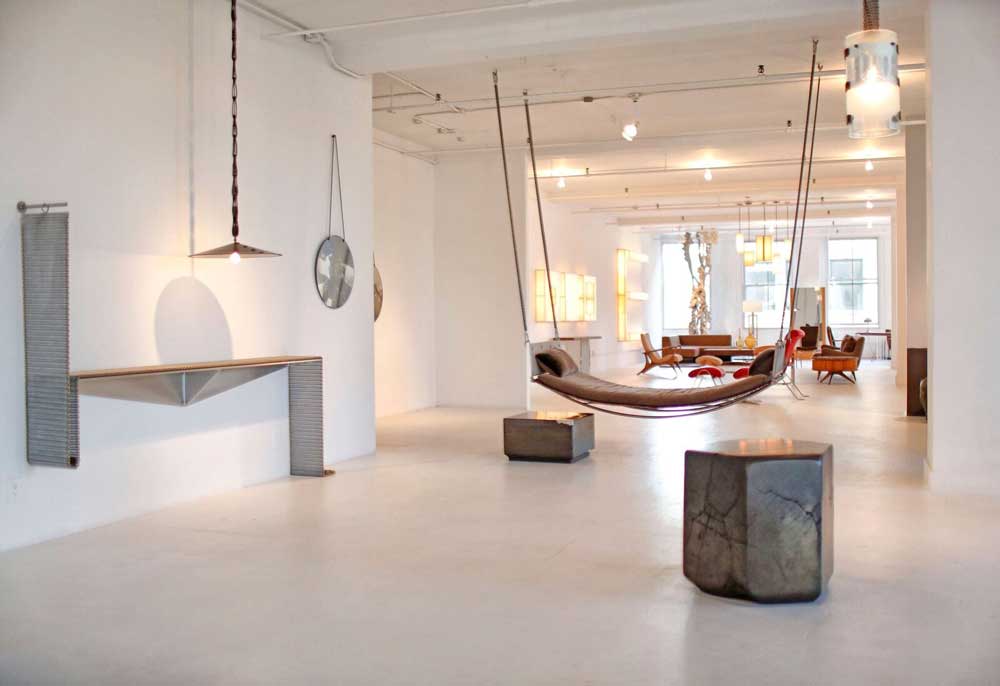 NAUTICAL TECH HAMMOCK (OUTDOOR)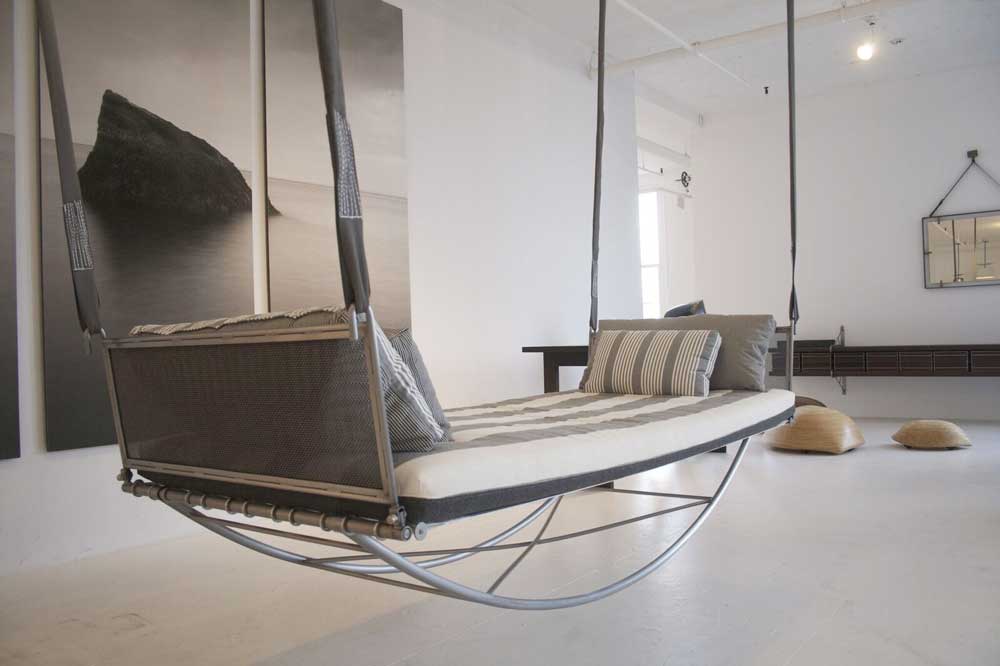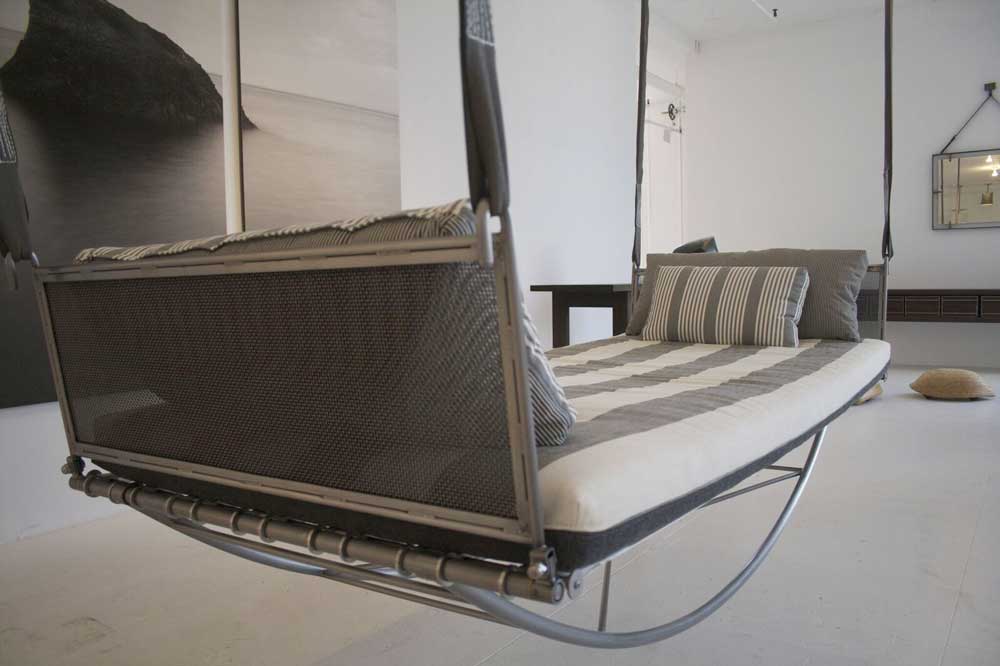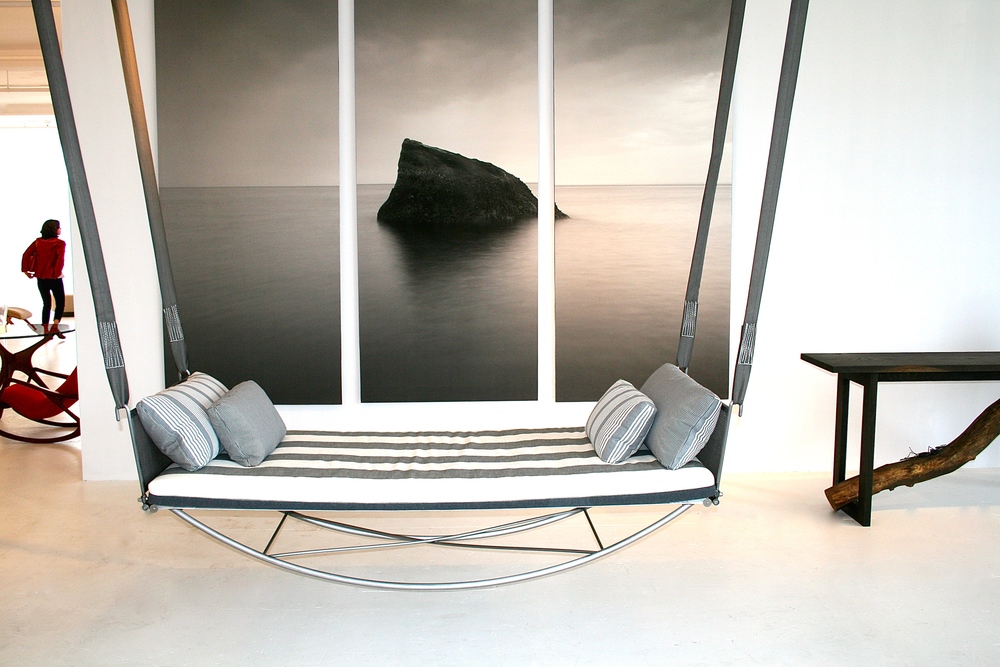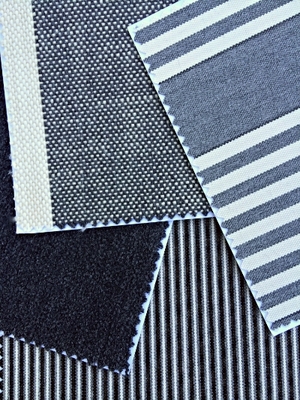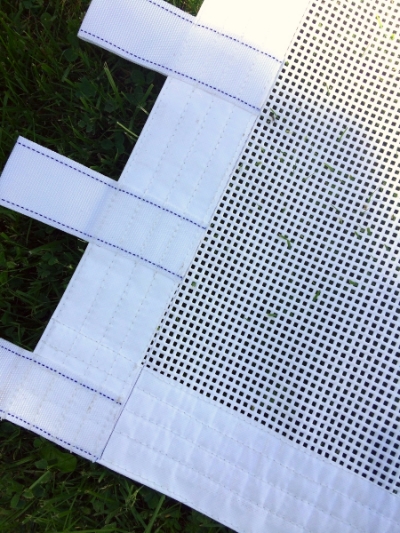 Stainless steel frame with white coated nylon mesh sling (used on catamaran sailing vessels).
Stainless steel metal mesh head and foot boards. Gray nylon suspension chains (boat lift technology).
Also available with stainless steel Jewel-Chain suspension as seen on the Indoor Luxury Hammock.
Standard with Perrenials Outdoor upholstery in four solution-dyed acrylic designs: 4 pillows, 1 cushion.
Designed for outdoor use. COM available.
3 Ft. hammock: 36"(W) X 81"(L) (sling)
4 Ft. hammock: 48"(W) x 81"(L) (sling)
For sales inquiries contact: jim@jimzivicdesign.com
In NY, LA & Miami contact Ralph Pucci International